Helpcenter Quickquides / FAQ / User Manuals
Frequently Asked
Questions
Quickguide
For recipients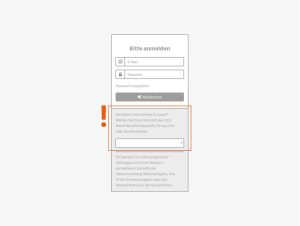 You can find the registration form on the website of the Variocube POBox.app
Select the desired location.
For registration we need your contact details, a valid email address and a phone number.
If you are already registered, you can access your user account by logging in
Fill out the form - in the last step you can check all entries again and view the terms of use.
Important: e-mail address must be valid, as you will receive notifications relevant to the service via it (information on package receipt, etc.).
After submitting the form, you will receive an email to the email address you provided to confirm your contact information. Click "Confirm email address" "Confirm email address"
In your customer account you can change your master data at any time and view the delivery history and your notifications.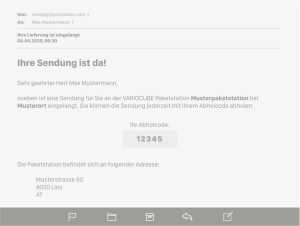 If a shipment has arrived for you, you will receive an e-mail with the subject line "Your delivery has arrived".
Important: Sender is noreply@variocube.com. Check your spam folder if necessary.
These messages contain your pickup code, which you can use to pick up the shipment from the parcel station. Bring this pickup code with you to the parcel station!
If several applications are installed on the system, select in the Start menu the option "Parcel Station". 
Otherwise, see the next step.
Select the option "Pick up".
Note: If the screen does not display the Start menu, pressing the arrow in the upper left corner will take you back there at any time.
Sie werden nun zur Eingabe Ihres Abholcodes aufgefordert. Benutzen Sie das Tastenfeld um den Code einzutippen.
If you have a fixed allocated post box, the collection code is visible in the customer account.
If the pick-up code is entered correctly, your post box or the box with your delivery will open automatically. Remove your parcel or mail.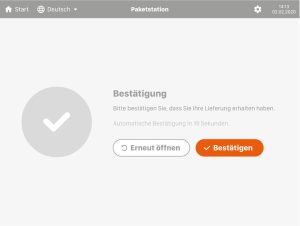 To complete the operation, close the tray and press on the display "Confirm"Press "Open again", in case you have forgotten something.
Important: After 20 seconds, the system automatically confirms the operation!
Once the box is closed and the process confirmed, you will receive an email confirming the collection of your delivery.
POBox Operating instructions