Parcel lockers for
Multi-party buildings
Say goodbye to Puck-up notifications
Modern housing has to meet many requirements, such as contemporary furnishings, attractive architecture, high energy efficiency and solutions that make life more pleasant for the residents. Smart parcel lockers from Variocube are the solution for the unpopular pick-up notifications at the apartment door. Parcel carriers simply deposit the shipment in a locker. The residents receive a notification in the app and can then remove the package.
No more unnecessary trips! Save yourself the hassle of standing in front of the closed doors of the collection point.
Why parcel lockers from Variocube?
A Variocube parcel locker consists of any number of parcel lockers adapted to the number of residential units. Our lockers withstand even the harshest weather conditions, so they can be placed inside the building or in the outdoor area of the apartment complex. 
Optionally, separate letter compartments with insertion flaps can also be integrated for each party.
As a software solution for users, our POBox.app is available with an intuitive interface. This can, depending on your needs, also be adapted to your wishes and combined with other solutions.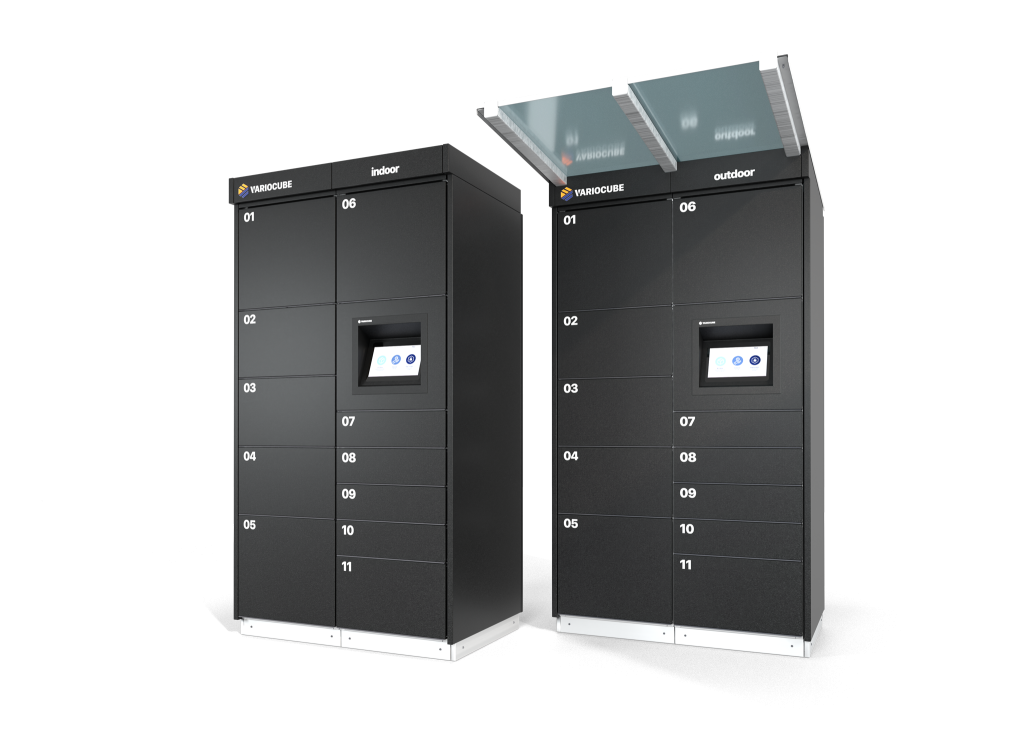 With our cloud solution you reduce costs compared to on-premises solutions. The security of your data and the up-to-dateness of the software is increased by professional support of the ISO 27001 certified data center. 
Cloud solutions are affected by disruptions much less frequently or, if the worst comes to the worst, they are rectified very quickly.
You get a secure, AES256 encrypted, reliable and cost-effective solution.
Design flexibility that leaves nothing to be desired.
There are (almost) no limits to the design of Variocube parcel lockers. Our robust metal surface can be manufactured in numerous coating colors or used as advertising space through surface stickers. 
In order to integrate Variocubes seamlessly into your interior design, it is possible to have them custom-made by a carpenter. This gives you maximum creative freedom in the design and material of the systems.
Many possibilities- a smart locker solution
You want to use smart locker systems in another application area? This is no problem with Variocube, our wide range of software applications and locker modules covers the majority of uses. For special applications, our team is available to advise you and find the right solution for you.